The Setting
While the characters in Laura's books are all imaginary, the settings (slightly changed by poetic license when necessary) are real.
This view dominates both
Happily After All
(from Rachel's house) and
Return and Kind
(from Eleanor's house). Thanks to Carl M. Boyd, whose family has lived on the portrayed farm for five generations.
January
March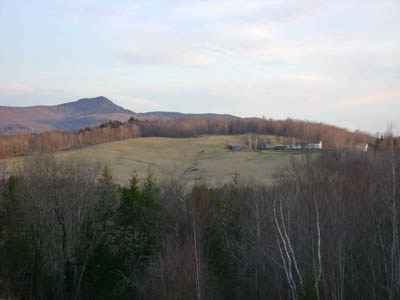 April
May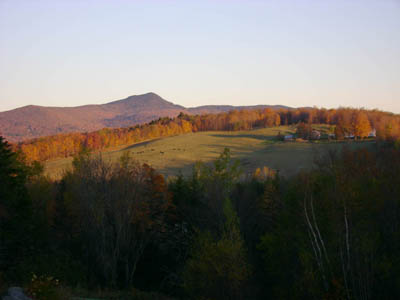 October
November
First Frost
This is the house Becca sees upon arriving from Santa Barbara, California, in
Happily After All
.
Becca's room in
Happily After All
is the one with the dormer.
In
Return in Kind
, this is the land across the road from Eleanor's house that her brother has sold.
The land Eleanor's brother sold in
Return in Kind
-- before it was developed.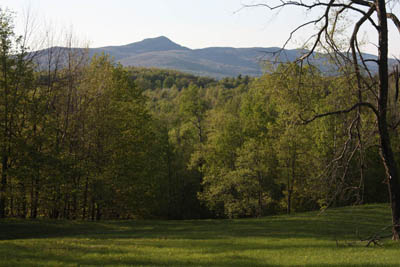 The field through which Joel and Eleanor walk, talking about his inability to write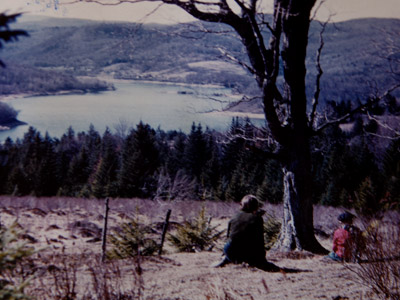 The site of the Ward Place's (imaginary) graveyard. Laura is in the red jacket on the right; her sister Diana is on the left.
"Helena's house" in the 1950s.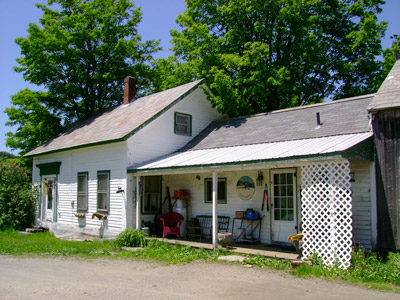 The original of the Ward Place has fallen down. This house is very much the same. Thanks to the Boyd Family Farm, which has lovingly preserved it.
Laura, age 7, on the gate.
The Stevenson summer place as it looked in 1951.